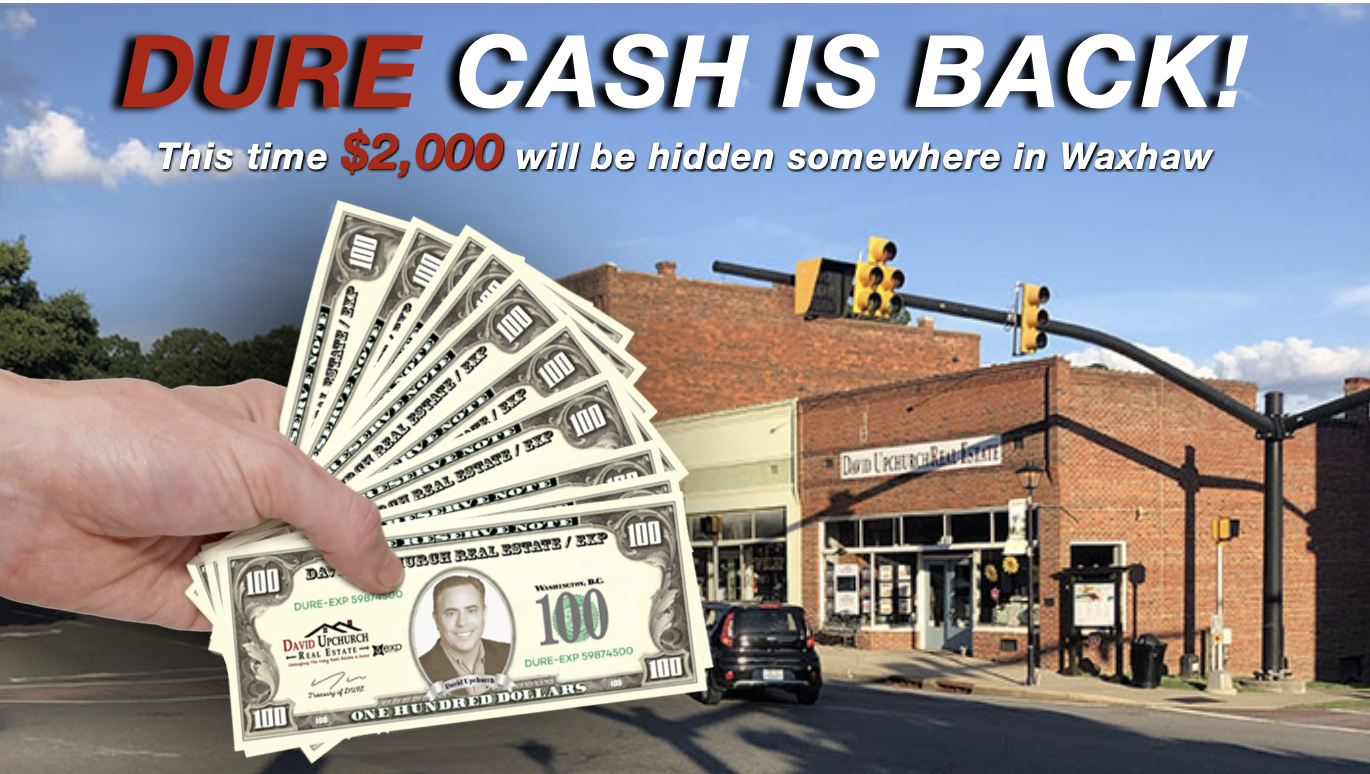 Sponsored by Grow Mortgage https://growmtg.com
Rules:
Follow us on Facebook, and or Instagram
Wait for clues to where the money is hidden in Waxhaw NC
Find the Money and POST a pic of yourself finding the money using the #DURECASH and tag us on Social Media
We will reach out to you for a time to meet us at the office to exchange the DURECASH for REAL CASH.
Winners must be willing to take a picture with David giving you the REAL CASH and allow us to post on Social Media
Winners must be 18 years or older to claim the prize.
* THE MINIMUM AMOUNT THAT WILL BE HIDDEN AT ONE TIME WILL BE $100, AND THE MAXIMUM COULD BE $500

* DURE MONEY will never be hidden where anyone could get hurt. Please don't look in trees, in tunnels, on the water tower, on personal property, on the train tracks, or any other location where you could get hurt looking for it.