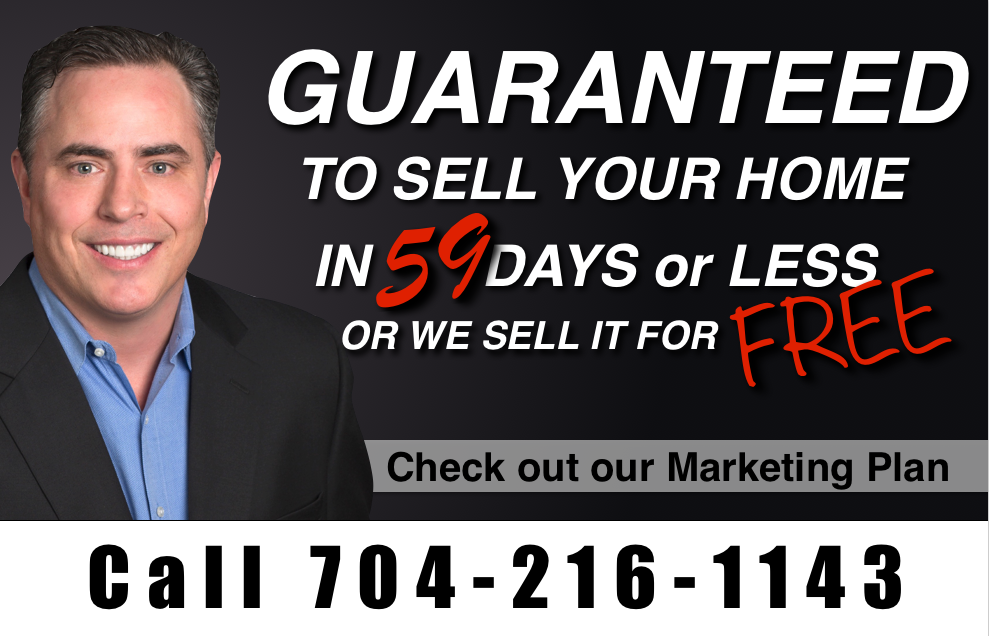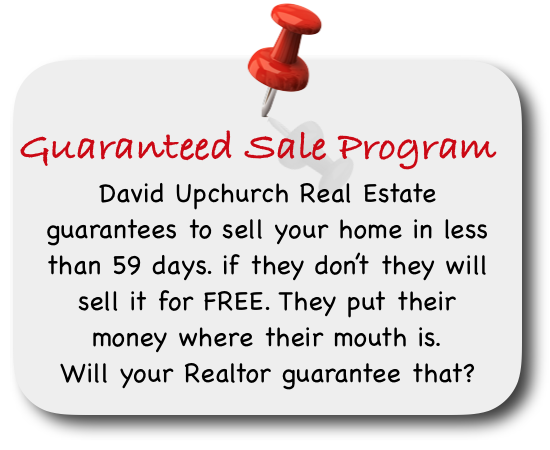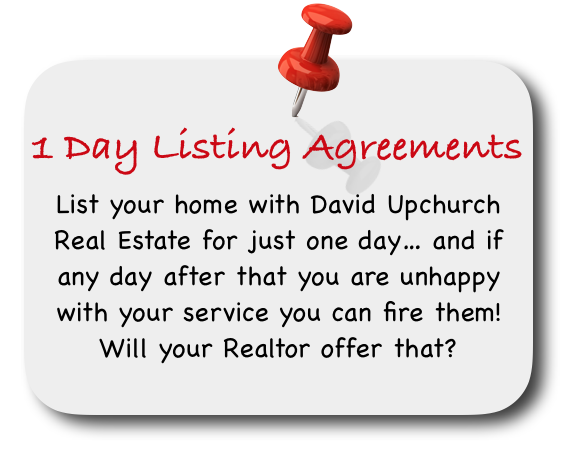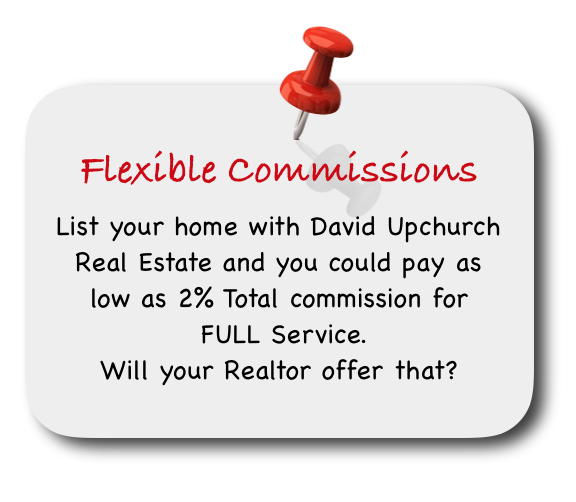 The average agent sells
5
homes each year. David Upchurch and his team sold over
100
homes last year.
Unlike any other Realtor in the region, his exclusive 59 Day Guarantee allows you to not pay a commission if he does not have your house under contract within 59 Days. He also offers an Easy Exit Guarantee. If you are not happy with his services, or think someone else could do a better job, you can cancel the listing agreement with him! If you're like most sellers, you worry about being locked into a lengthy listing agreement with a
less-than-competent
real estate agent, costing your home valuable time and exposure on the market. Well, worry no more. He takes the risk and fear out of selling your home with a real estate agent.
We recognize that buying or selling a home is the single largest investment many people make in their lifetime, and the thought of a transaction can feel daunting. I've worked for 20 years to build a Home Selling System that uses a proven process with proven results, and takes all the hassles out of selling your home. Our system is designed to get our clients the most amount of money for their home, in the least amount of time. We pride ourselves on the clients that now refer to us as friends and we look forward to adding you to that list! Not all homes qualify for this program. Call for details.
.
What our clients are saying about us!